Main Content
Welcome To
CINC Realty, LLC
Hello. Welcome to CINC Realty. Purchasing or selling real property, whether it is your home, an investment, or for your business, is typically one of the largest investment decisions you'll make, yet many in the industry don't view it as such, or, at a minimum, do not place an emphasis on its investment value. Your home, for example, is certainly an investment as any home you purchase you will likely sell at some point, yielding a nice profit, one would hope. My focus is to educate my clients on the value of real estate from an investment standpoint. I've been in the real estate industry for over 20 years as an investor, real estate manager, real estate broker and as a developer. Hiring an experienced brain surgeon or successful stock broker is vital in those respective fields, so it certainly makes "cents" to hire an experienced, successful real estate broker to consult you on your real estate investments. I am also a CCIM Designee. A rare and coveted commercial real estate designation. A Certified Commercial Investment Member (CCIM) is a recognized expert in the disciplines of commercial and investment real estate.
Tony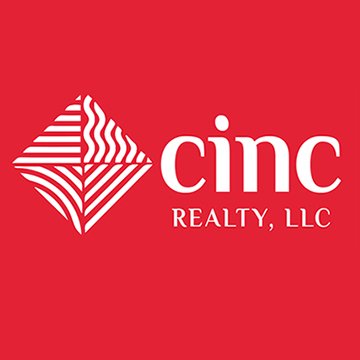 Testimonials
Tony is knowledgeable and conscientious about the legal and personal processes of selling homes. He is also personally familiar with our neighborhood and city. He helped us navigate negotiations with buyers while respecting our sellers' goals. We were nervous about the selling process and finding a buyer, but each meeting with Tony was pleasant and productive. If we need a realtor in future, we will certainly ask Tony to help us.
Brad & Deann Solon
Fantastic agent! Thorough, highly professional, and effective while listening closely and using his extensive knowledge to help us fin the perfect home for our price range and needs. He helped us through the process step by step and negotiated a great price as we drove home to Virginia. We whole-heartedly recommend Tony Marshall to anyone who asks!
Resident on Log Cabin Road
Tony went well above the "call of duty" to get us in this house. Not a single aspect of our process was "a typical" due to reasons beyond Tony or myself's control, he went "to bat" for us and stayed there till the job was done. Any future needs in real estate we will be looking for Tony and sending anyone we know his way!
Mary Hix
Tony's connections and knowledge was a big reason why we were able to sell our house. We appreciate him putting our house in front of people.
Smith Avenue Resident
Tony is honest, professional and has integrity. I'll be working with Tony for future real estate transactions as he has the knowledge of real estate inside and out.
Julie Brown
Tony is prompt and professional. Went very smooth. Can't thank him enough!
Mike Schaeffer
I have always enjoyed working with Tony! He is always professional, attentive, hard working and willing to go above and beyond. I will be back! :-)
Edward Lynch
We were very impressed with Tony throughout our buying process. He kept us well informed and was very knowledgeable. Would highly recommend him to others!
Kim Jaeger
I felt Tony was very knowledgeable of the real estate market, answered all questions we had - big or small. Also, he was very patient with us and our search :-)
Dakota & Brook DeBoer
Tony did a great job - sold it fast, for more than I expected to get from it. Can't say enough - just all went awesome really. Now if he can find me my dream townhouse in the next year or so.
Karen Woodford
Latest Posts
What is a covenant?
|July 9, 2020
Read More »
Kids summer crafting station
|July 9, 2020
Read More »